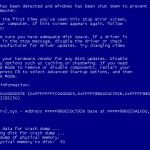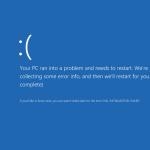 So, the day has come, you turn your Laptop or PC on and you get the dreaded black or blue screen with loads of jargon that really does not make any sense.  You then remember that you have not backed up your data for a while and start worrying that you have lost your digital life.
Don't despair, DASComputing is here to help.  Most start-up problems are either caused by software corruption, Viruses or failing hardware.  This means that in most cases it can be repaired either by way of software recovery and or hardware replacements.
Common Start Up problems include:-
Corrupt Operating System Files
Failed Operating System Updates
Virus and or Malicious Software
Faulty Hard Disk Drive
Corrupt Memory
Blown System Boards
So, if your computer is not booting don't delay, contact us today so we can come and take a look. Remember there is no call out charge within a 12 mile radius of Yeovil (BA21).